Meet Our Doctors
Robbins Eye Center has a team of medical professionals whose experience is unmatched in Connecticut. From routine eyecare to cataract surgery, you can be sure you're getting the best care. As a patient at Robbins Eye Center, you get personalized and attentive care.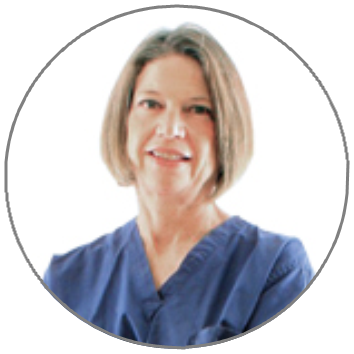 Kim Robbins, M.D., M.B.A.
Dr. Kim Robbins is one of the foremost cataract surgeons in the country. She has performed over 30,000 cataract procedures and is noted for great refractive results.
Dr. Robbins earned her medical degree from the New York Medical College and completed her residency at St. Vincent's Hospital in New York City. A board certified ophthalmologist, she has served as a member of the board and as adviser and Medical Director for various national and Connecticut eye care organizations and served as clinical associate for St. Vincent's Hospital.
She is a fellow of the American Academy of Ophthalmology and a member of the American Society of Cataract and Refractive Surgery.
Please Note:  Dr. Robbins is no longer performing Lasik surgeries.
Spiro Combest, M.D.
Dr. Combest received his undergraduate education at Adelphi University and his medical degree from the Spartan Health Sciences School of Medicine. He then went on to serve his residency training at the Nassau University Medical Center, where he served as Chief Resident.
Dr. Combest is a member of the American Academy of Ophthalmology and the New York Medical Society and is certified to use the SLT laser for Glaucoma. Dr. Combest has a personal affinity for performing sutureless pterygium excision with endograft surgeries.
Dr. David Cartwright, OD
Dr. Cartwright received his undergraduate education at Washington University in St. Louis, following which he served as a Peace Corps Volunteer in Kenya. He then worked in the non-profit sector and as a doctor's assistant before attending the SUNY College of Optometry. Dr. Cartwright completed residency training in ocular disease at the VA Hudson Valley Healthcare System.
Dr. Cartwright has a special interest in conventional as well as specialty contact lenses including difficult-to-fit (keratoconus, post-corneal transplant) cases and is certified in corneal refractive therapy (orthokeratology). He is a member of the American Academy of Optometry, the American Optometric Association, the New York State Optometric Association and the Connecticut Association of Optometrists.