Facial Aesthetics
Are you interested in eliminating frown lines, worry lines, crow's feet or unwanted facial wrinkles and folds? At our Facial Aesthetics Center you will be able to do just that as we offer our patients non-surgical aesthetic treatments. FDA-approved Juvederm XC and Botox reduce signs of aging and give you a more vibrant and youthful appearance. These non-surgical treatments are generally performed within 15 minutes.
Call our office today at 203-371-5800 for more information and to schedule an appointment.
Interested in hosting a Botox Party?
Please see our flyer here for more information.

JUVÉDERM® Ultra XC is the smooth gel filler that instantly smooths away wrinkles around your mouth and nose. With just one treatment, you'll get smooth and natural-looking results that last up to a year. No wonder it's the #1 selling filler in the US!

Everyone's skin ages differently and JUVÉDERM® Ultra XC may be used to rejuvenate multiple problem areas. From smile lines to vertical lip lines, you can smooth away unwanted wrinkles and restore natural contours.

For more information, please see our brochure.


Important Safety Information


BOTOX® Cosmetic is a prescription medicine that is injected into muscles and used to improve the look of moderate to severe frown lines between the eyebrows (glabellar lines) in people 18 to 65 years of age.

Proven


BOTOX® Cosmetic has an established record of experience that your doctor knows and trusts — it's precise and predictable.

Long-Lasting

Visible results have been shown to last up to 4 months. Your results may vary.  It's a simple, nonsurgical, 10-minute procedure with no downtime.

For more information, please see our brochure.  For information on hosting a Botox Party, see our flyer.

Before & After



Important Safety Information
Brilliant Distinctions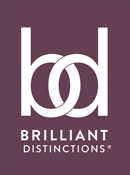 Allergan, the makers of Juvederm XC and Botox, offers a Rewards Program for users of their products.  Enjoy exclusive savings on select Allergan treatments and products through this program.  For more information, visit their website https://www.brilliantdistinctionsprogram.com.